DIGITAL STRATEGY ESSENTIALS
Custom Content
Strategically placed to drive results
Web presence to generate business
Producing original relevant content, Novosteer's custom strategy is created to generate brand awareness, brand authority, and interest. Unique engaging content increases customer retention while simultaneously attracting new business. Grow your audience while increasing your Google rank with content that works for you.
Our custom content variety of formats is delivered on a multitude of platforms, reliable and consistent.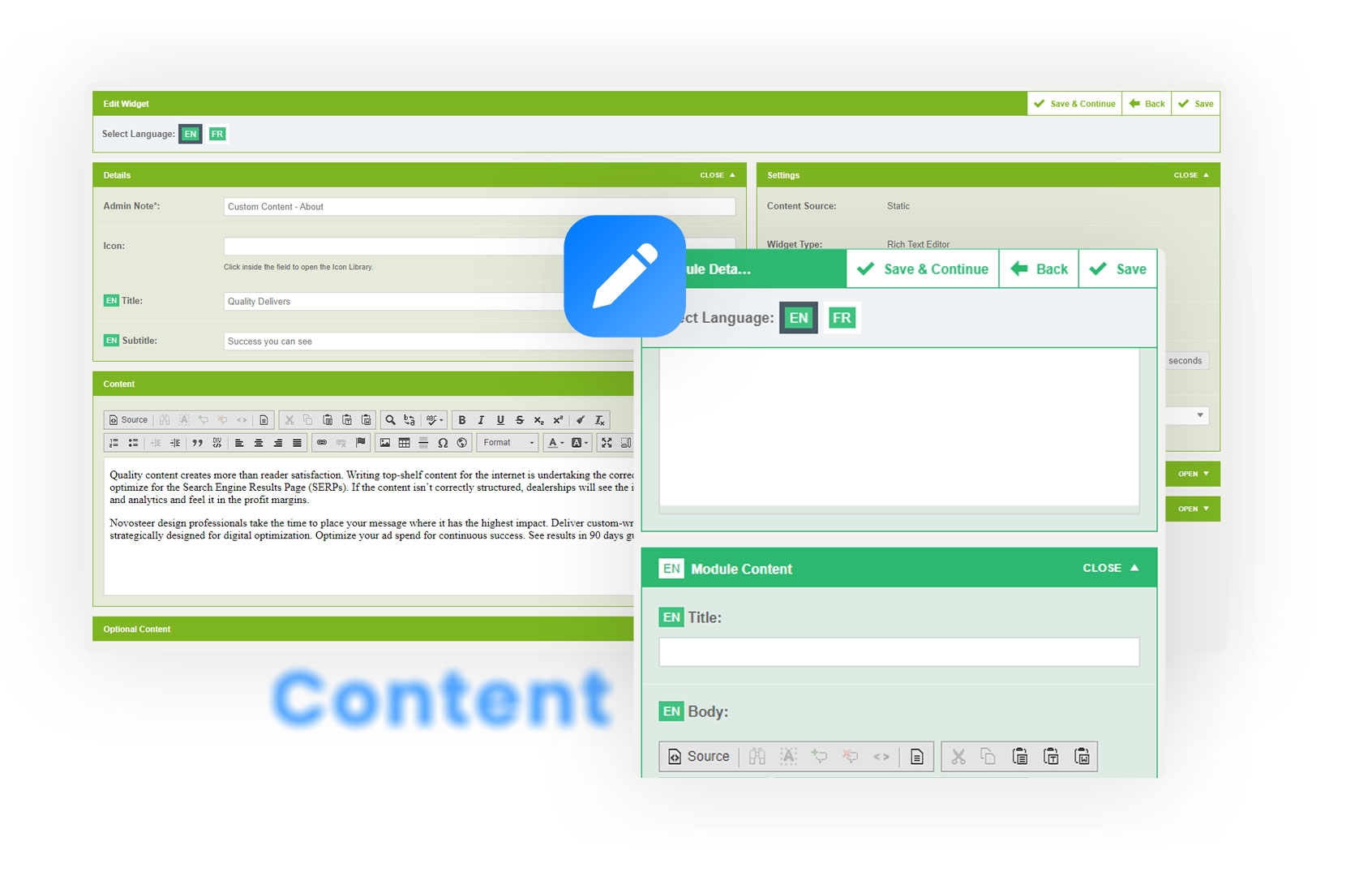 Success you can see
Quality Delivers
Quality content creates more than reader satisfaction. Novosteer designs top-shelf content for the internet using a proven methodology to optimize Search Engine Result Pages (SERPs). Professionally structured timely content will deliver an impressive impact to the dealership rankings and profit margins.
Novosteer design professionals place your message where it has the highest impact. Deliver custom-written content strategically designed for digital presentation. Optimize your ad spend for continuous success. Novosteer produces results in 90 days guaranteed.
GO FOR A TEST DRIVE
Schedule a demo!
Get a first-hand feel of the brand-new novosteer experience everybody is all geared up about.