DIGITAL STRATEGY ESSENTIALS
Creative Content
Quality content achieves results
Driving Traffic that Converts
Novosteer creates custom OEM compliant content strategically placed to generate brand awareness, brand authority, and interest. Video production and animation proficiency is a core competency.
Our creative content consists of a variety of formats to represent your business. We offer quick startup with multiple customized brand templates to benefit your dealership's strategy.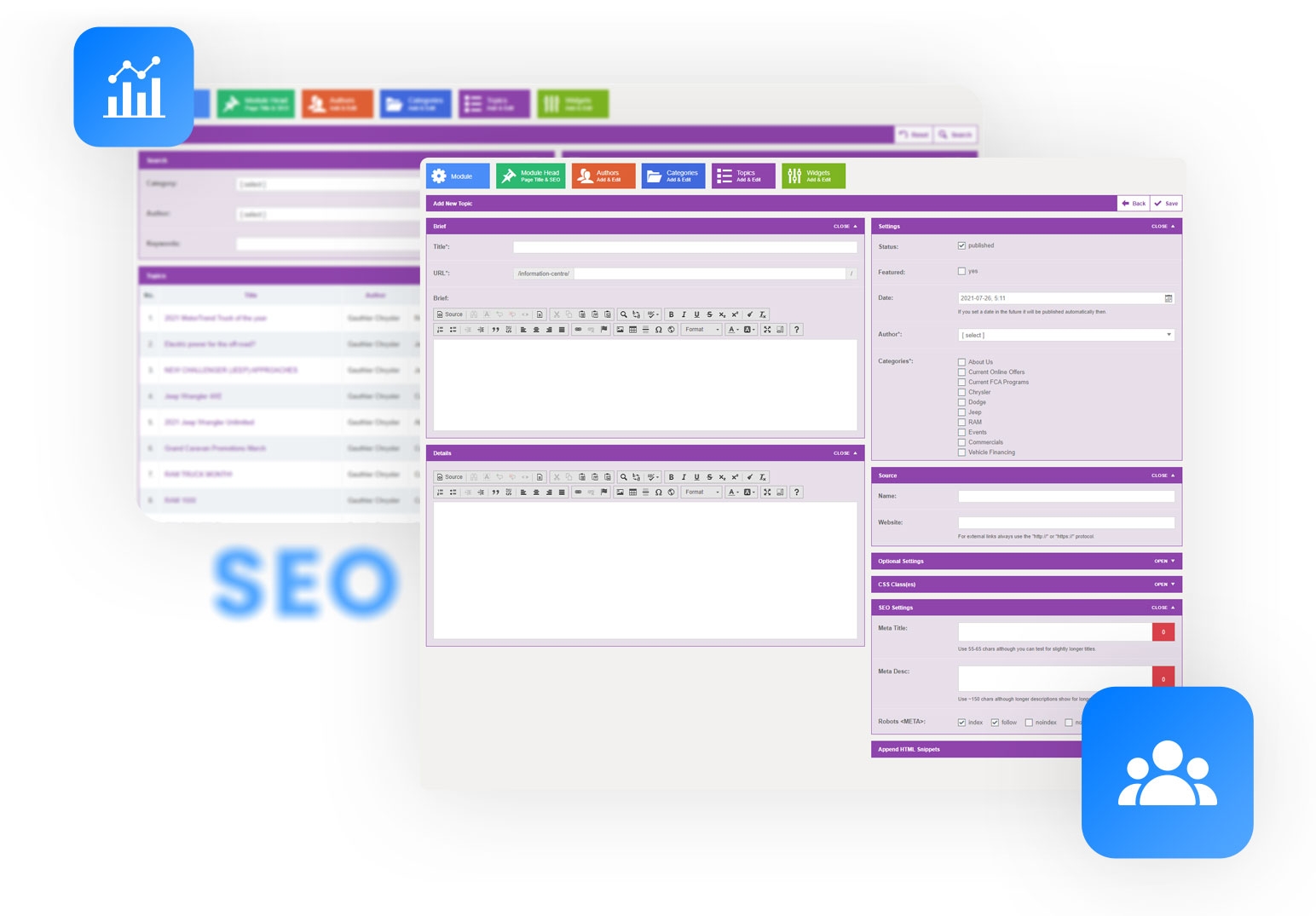 Quality content that serves a purpose
Engage and Convert
Blogging directly impacts SEO ranking. It drives traffic and engagement on a website. Using engaging content and strategic keywords the blog will serve as an impactful tool in your marketing strategy. From the intricate product overviews to the latest news, our creative writers' design content is created to engage the reader, delivering important and purposeful information. Delivering quality content that drives the reader to action and establishes loyalty also builds a strong reputation for your business that will enhance trust and transparency.
The Blog can be multi-purposed; used as both an information center and a marketing tool across multiple media platforms. Be seen higher on the search engines and drive quality clicks from your desired demographics through quality organic content.
Designed for the experience and purposed for action
Customized Creatives
Personalized for your shoppers and purposed to drive action, our design experts produce customized creative tailored to your dealership's strategy and goal plan. Maintaining branding across multiple platforms, our designs provide a fluid user experience. Every image or video validates and supports the text it is paired with. Homepage Placeholders are updated on a monthly basis to display the latest specials and incentives. An array of customizable designs will create a unique experience for your website visitors for an engaging mobile and desktop experience.
We fully support the hands-on approach. The dealership can maintain full control over its content and creativity or we are ready to assist at any level needed.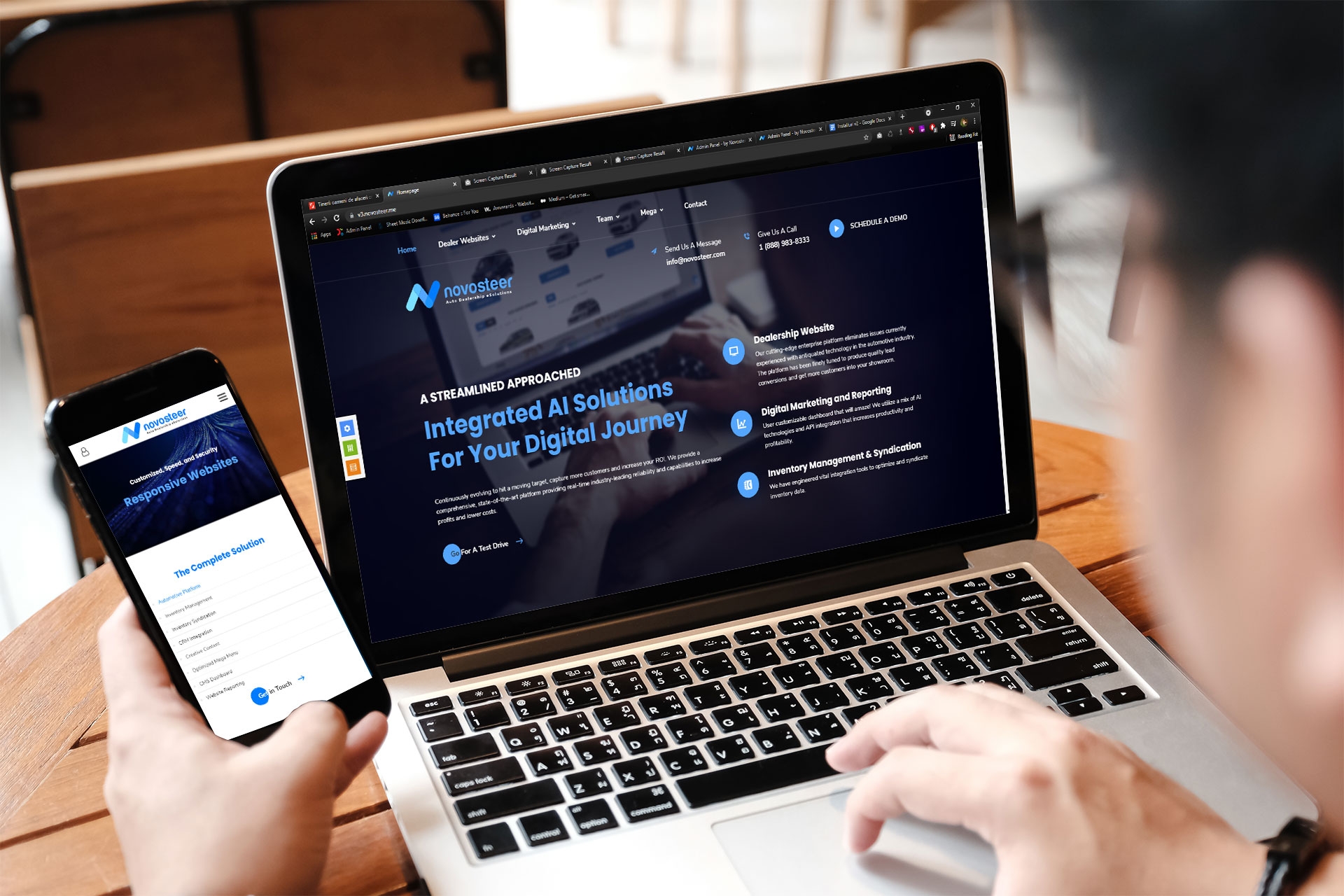 We aim to rank #1
Finley tuned and optimized for success.
Boosts Conversions
Optimized to target the online visitor continuously along their buying journey and beyond by addressing their individual motivations, needs, and wants.
Optimized for the SERPs
A complex process simplified. Delivering relevant and engaging content sought after by the digital visitor and the SERPs.
Creates Engagement
Delivering educational information to build loyalty and brand transparency encouraging long-term relationships.
Answer Questions
Reward the online buyer's search by providing all the necessary answers required to make informed decisions.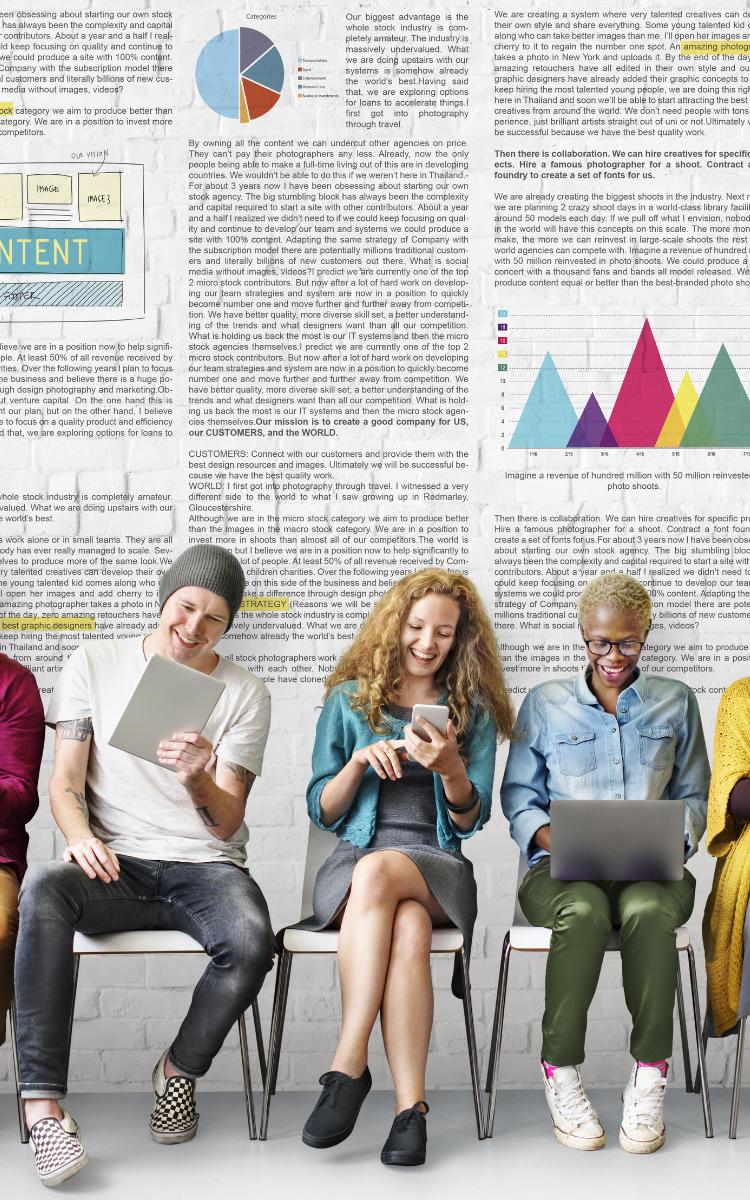 Build Brand Authority
We actively work with your dealership to convey verbiage and build a strong reputation through a seamless experience, transitioning the user from the digital realm to the dealer showroom.
Establishes Trust
Building trust starts with ensuring your content delivers beneficial information to your website visitors exactly when and where they desire it.
Generates Leads
Created to elevate your business and reach its goals, creative content that drives shoppers further in the buying process by creating dealership communications with intuitive Call to Action (CTA) engagements.
OEM Compliant
All custom written content is OEM compliant, utilizing the correct fonts, text, colors, and logo formats.
GO FOR A TEST DRIVE
Schedule a demo!
Get a first-hand feel of the brand-new novosteer experience everybody is all geared up about.